USA based Ghanaian presenter, Kelvin Ekow Taylor Baidoo some weeks ago dares Samira Bawumia to speak something against the former president Mahama and he (Kelvin Taylor Baidoo) will unleash packed dirty secrets about her.
Samira Bawumia seems has also dared Kevin Taylor by throwing shots at former president Mahama.
The second lady has labelled John Dramani Mahama as a shameful leader following the mess he left behind as a president for eight years and the huge debt he left as well.
The second lady, Her Excellency Samira Bawumia urged voters to compare the performance of the two presidents, John Dramani Mahama and President Nana Addo Dankwa Akufo-Addo and see who has created a mess in the country. She said the Akufo-Addo led government has brought stability to the country's economy while Mahama created mess with it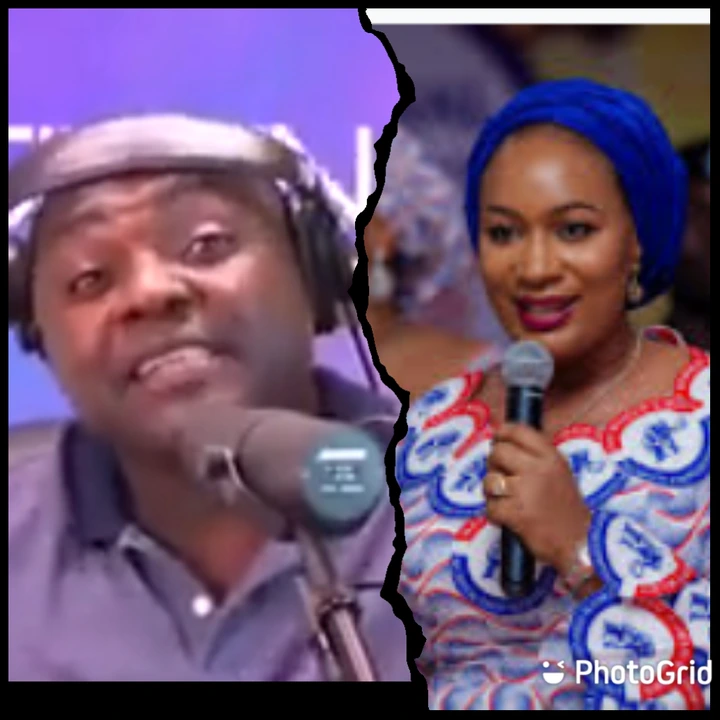 She emphasized that, John Dramani Mahama only blessed Ghanaians with dumsor and economic mismanagement while Akufo-Addo has come to clear the mess caused
Speaking in a forum in the Ashanti Region, Samira Bawumia urged Ghanaians to therefore vote for Akufo-Addo to finish the good work he has started