The man of the moment in Ghana is Dr Kwame Owusu Fordjour. A man who managed to scam popular men and women in this country over his fake awards.
This week, Mr. Fordjour has trended alot. He claims runs a UN-Kofi Annan Awards which is in no way affiliated to the UN or Kofi Annan.
Mr. Fordjour awarded celebrities such as D-Black, Berla Mundi, Sarkodie, D-Black, Chairman Wontumi and many others at Alisa Hotel with this fake awards.
But checks this week has indicated that Dr. Fordjour is in no way affiliated to the United Nations [UN] nor the family of the late Mr. Kofi Annan.
Yesterday, lots of videos circulated online in which Dr. Fordjour was seen running his mouth in shops claiming he deliberately scammed our prominent stars like D-black, Sarkodie among others.
In statement released today, our Dr. 'UN' has release a statement to condemn all those who took videos and images of him without his knowledge.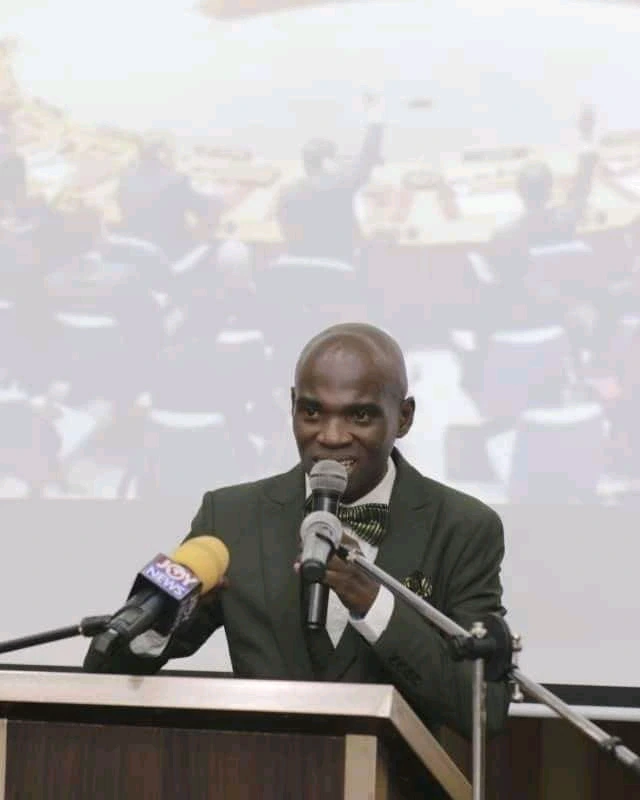 See statement here
"I HE DR. Kwame Fordjour wish to apologize for videos of me at a drinking bar for my personality lrovtae reasons."
"I don't understand why someone somewhere should have the gut to video me without my knowledge."
"Going to that place was my private life and illegal for someone to video me. I sincerely apologize to all my admirers and mentors who felt disappointed. This wouldn't happen again."
"I therefore send a strong warning to those behind that act."
"Its criminal to video someone without their approval. Thank you. Sincerely, HE. Dr. Kwame Fordjour."